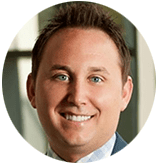 Area President
NMLS: 210527
Phone: (317) 625-2285
Email: jvinup@myfirstoption.com
My name is Jarad Vinup, Licensed Mortgage Loan Originator, and I am here for you! Let's build your success story together!
Jarad Vinup is an experienced mortgage sales and management professional.
Jarad began his career in the mortgage industry in 2004 at American Equity Mortgage. In his two years with this company, he managed to break company records. This early taste of success evoked in Vinup a passion for the business. In 2006, Vinup was recruited by First Option Mortgage where his passion and drive quickly propelled him into a management position at First Option's corporate branch located in Atlanta, Georgia.
Vinup then had the opportunity to relocate to his home state by becoming the branch manager of the Indianapolis, Indiana branch. Because of the Indy branch's success, the location was eligible for expansion. Vinup capitalized on this opportunity by opening an office in Columbus, Ohio and becoming the area president of both branches, which are continuously among First Option Mortgage's top branches by averaging $10-12 million in loan volume per month.
Jarad's goal is to share with his branches his knowledge of the business, passion, and positive attitude.
We Believe in Making a Difference
At First Option, mortgage loans are about much more than numbers and rates. They're about people: families and veterans, newlyweds and retirees, looking for a better life.
Purchasing a home is life-changing, which is why we're committed to every call that inquires about rates and every person who walks through the doors of our local branch offices with a dream of home ownership.

Dora Williams
First of all would like to thank Nicole for her dedication and hard work she help me all the way to the end. I recommend First option to anyone. She was with me from April to January all the way. Helping me understand all about purchasing a home. Thank you all so very much
via Google Reviews
Jen Hamilton
Jarad and Brandon will go all out to make everything with your mortgage go so smoothly! I had such a great experience in 2015, I referred them to my BF and he had the same experience! Decided to refinance my property this year and my experience was even better than before.
via Google Reviews
Silviya Boycheva
My favorite mortgage company, we got great rate on our refinance and everything was so easy and done from the comfort of our home. We are so happy with our refinancing. Call them today.
via Google Reviews
Megan Skojac
Clark Sigmund made sure we understood everything in the process of buying our new home, helped us a ton along the way, and made sure we closed on time!!! 10/10 would recommend and use Clark with First Option again!! You won't be disappointed!
via Google Reviews
Ronnie Davis
Everything went great from the first phone call to the closing. The staff, especially Nicole and Brad, were very professional and knowledgeable about the procedures and the paper work that was needed for the completion process. Thank you for your hard work and dedication!
via Google Reviews